Property of Christoffersen Claus Birger (Denmark)
Constructed 2009 – 20….
Situated in the Stropeta region of the village of Bubbio (ASTI)
Piedmont ITALY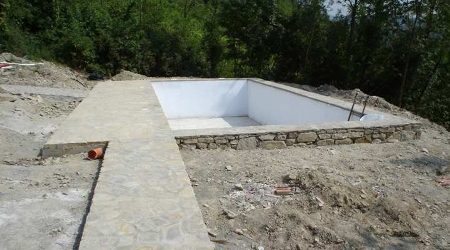 The main house has stupendous views over the Bormida Valley and the swimming pool is sited on the sun-drenched side of a slope overlooking the valley which gives the owners the opportunity of enjoying the wonderful views whilst using the pool.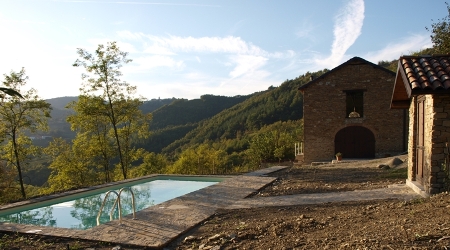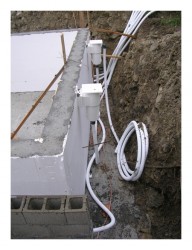 The swimming pool is the classic skimmer type with the benchmark size of 10 metres by 4 metres and a depth of 1m 40cm.
The owners did not want a diving area or springboard so the floor of the pool is flat and the depth constant.
The pool was built using Isoblock-type reinforced polyester which is bound with reinforced concrete and then further secured with reinforced concrete blocks where appropriate.
Following this the exterior walls of the pool were faced with the classically traditional Langhe stones from the local district.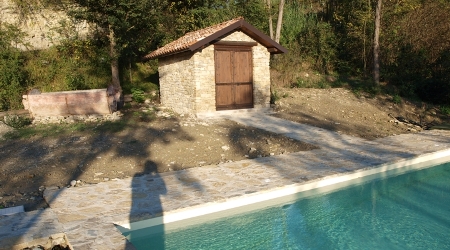 For the pool lining the owners chose a liner in a yellow sand colour which reflects the sunlight is an especially dramatic and pleasing way, giving the water colour variations which range from yellow to azure blue.
Construction also included paved areas running alongside the pool with ample space for sun loungers and poolside tables so that people can sunbathe and relax in complete comfort.
With regard to this the owners also specified a poolside shed to store chairs, loungers, garden furniture and the like.